Delivering Crabs to Pasadena, MD for over 15 Years!
Pasadena Seafood was founded by Jason and Brian Krauch. Jason,a Pasadena native and Maryland Waterman for over 15 years. With the Northeast area of Pasadena having no easily accessible carryout seafood restaraunt, Jason decided to bring his crabs directly from the dock to his own store. With his brother Brian having years of successful management experience in food service and his skill set made this decision to open Pasadena Seafood even easier.
Jason has been instrumental in bringing the waterman industry back to Pasadena over the years. Many current Pasadena waterman got their start aboard the Tanya Lynn and are now running their own commercial crabbing operations. Local waterman help keep prices low and Pasadena Seafood would like to share that savings with you.
Crabbing the upper to middle Chesapeake Bay for many years and enjoying the resurgence of blue crabs, we know where to catch the highest quality crabs and bring them straight to you. With a very short run from the dock to the store, our crabs are as fresh as you can get.
We also operate an extensive soft crab operation, bringing crabs in as peelers and checking them throughout the night to pull them just as they turn soft in our multiple tanks to bring you fresh live soft crabs.
Please stop by and enjoy the quality, straight from the dock seafood that we provide!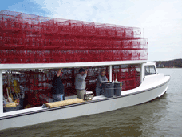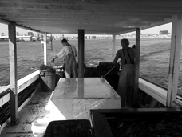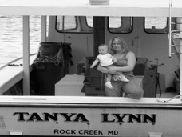 Weekly Specials
Dont Miss them!
Fresh from
the Boat
Chesapeake Bay
Oysters
Chesapeake Bay Oysters
$7.95/Dozen
Wild Caught
Shrimp
Large wild caught shrimp cooked perfectly!
$14.00/Pound