We are located in the Stavlas Center at 8111 Fort Smallwood Rd.
Pasadena Seafood is in the same shopping center that contains Pit Stop Pub, Cigarette Depot and more. See below for directions.
View Larger Map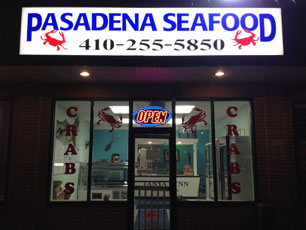 Weekly Specials
Dont Miss them!
Fresh from
the Boat
Chesapeake Bay
Oysters
Chesapeake Bay Oysters
$7.95/Dozen
Wild Caught
Shrimp
Large wild caught shrimp cooked perfectly!
$13.00/Pound